Features of Luntek mattresses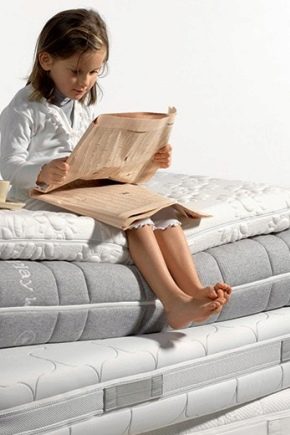 Healthy and sound sleep depends on the correct choice of mattress. Many buyers are looking for high-quality models at an affordable price. A prominent representative of Russian companies is the brand Luntek, which is relatively recent in the market, but already has a lot of fans.
Little about the factory
The Russian company Luntek is engaged in the manufacture of high-quality orthopedic mattresses at an affordable price. Although the factory is still very young, it belongs to dynamically developing companies. The founders of the brand analyzed the advantages and disadvantages of many domestic and foreign manufacturers of mattresses to create their own production.
Orthopedic models of mattresses Luntek are characterized by an optimal ratio of excellent quality at an affordable price.The company uses an individual approach to each customer, offering a wide range of products for every taste. It provides a high level of service and in a short time delivers the goods. The management of the factory carefully monitors the quality of the manufactured products, therefore it makes control at every stage.
Products
Luntek company produces a wide range of mattresses ranging from economical options and ending with stylish, exclusive models. Each product has a certificate of quality and also meets sanitary standards. The company provides a guarantee for all products one year. In the manufacture of Luntek orthopedic mattresses, high-quality materials from domestic and foreign manufacturers are used. The company works closely with suppliers from Poland, Germany, Belgium, Malaysia.
Production of all products is carried out through the use of unique technology Hand craft. It was developed by Luntek. Its essence lies in the fact that mattresses are made by hand, but each stage of production is carried out under the control of electronics.This unusual approach allows you to approach the manufacture of each product individually. Each mattress is unique and unique.
Popular Collections
Although the company Luntek is still young, but she already knows exactly what mattresses are needed for modern customers, offering a very large assortment for every taste. The Luntek factory provides several series of orthopedic mattresses:
Grand. This collection includes a lot of models with orthopedic effect, they are based on a two-level independent spring block. Some models due to the use of coconut coir and furniture foam rubber are characterized by medium hardness. Latex-based mattresses attract attention with softness. The material with memory effect memorix allows you to quickly take the product form of the body;
Luntek-18. This line includes mattresses with a spring block with a height of 18 cm. Various materials are used as fillers - natural and artificial latex, coconut coir, polyurethane foam and others. This line includes many options for children. For example, the Medium hard econom Baby model is quite elastic.It is made of artificial latex and coconut coir. Luntek-18 spring block provides a comfortable height without using additional materials, since their presence can reduce the orthopedic effect;
Patriot. This series of orthopedic mattresses has been developed on the basis of an improved independent spring block Multipocket. In the manufacture of these orthopedic mattresses manufacturer uses a variety of materials. Many models have as a filler coconut coir and artificial latex. These fillers guarantee comfort, softness and elasticity;
Revolution. The Revolution collection includes orthopedic models with independent springs. This series is very popular because the manufacturer offers premium quality and stylish models.
Model Medium mix Revolution Micro is based on independent spring blocks. The main unit of this variant is the thin micro spring. Their presence allows you to completely relax and sleep in your favorite pose. This option is bilateral, since on the one side of the mattress natural latex is used, and on the other - coconut coir.
Mattress Covers
Luntek uses innovative technology to make mattress covers. They are removable, equipped with a convenient zipper. This approach allows you to see the composition of each product. The removable cover is characterized by practicality. With prolonged use, it can be removed and cleaned in dry cleaning or replaced with a new one.
Mattress covers are made from high-quality cotton jacquard, which in composition has 85 percent cotton. This material perfectly passes air, is environmentally friendly and is ideal for reliable protection of mattresses.
Reviews
The company Luntek is quite famous, so orthopedic mattresses of its production are in demand. Buyers leave different reviews, but the number of positive significantly exceeds the negative. Customers like the excellent quality of the brand's products at an affordable price. The company uses a variety of fillers to create a wide range of products. Each buyer can choose the ideal option depending on personal preferences.
Orthopedic products have a long service life. Mattresses are not deformed, providing an anatomically correct position of the spine during sleep or rest. Many customers like a model with different stiffness. This option allows you to sleep on the side of the mattress, the hardness of which fully meets the requirements of the buyer.
If we talk about negative reviews, then many buyers are focusing on the unpleasant smell of orthopedic products. If the mattress is left for airing, then this smell disappears.
If the quality of the product does not suit the buyer, then the company makes an examination to establish the defects of the product. If there are any, then the model will be replaced by another.
How to choose?
Recommendations for choosing a mattress from the manufacturer Luntek you can see in the next video.