Changing mattresses for dresser, table and crib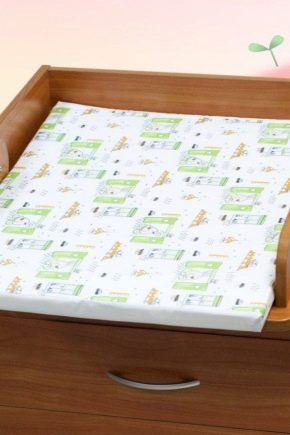 What is it needed for?
Kinds
Materials and colors
As the outer material, manufacturers most often use a special film or oilcloth. It is easy to care for such a surface, it is enough to rub the dirt with a damp cloth. This mattress can also be used as bedding during water procedures in the bathroom.
Additional options
Dimensions
If the surface of the changing room is not quite wide, it is preferable to choose a slightly smaller mattress, since usually mothers conveniently have various jars and powders on the changing surface for hygienic procedures.
Popular models
How to choose?