Choosing tile adhesive for exterior work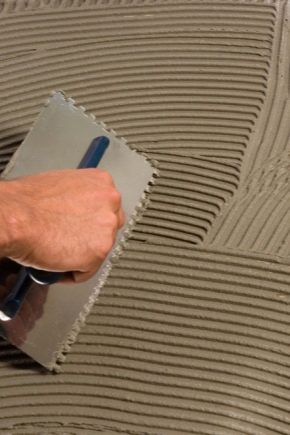 Special features
Composition
Kinds
This glue is often used in the design of flooring, sidewalk areas, decorative tracks.
Diversity
How to choose?
Manufacturers
Ceresit CM 17
Unis 2000
Ceresit CM 117
Ceresit CM 9
Knauf flex
But It is worth noting that if you choose this type of adhesive mixture for exterior decoration, then you will need to make a special concrete base on which the substance will be applied and then the coating will be mounted.
Knauf fliesen
Knauf Fliesen Plus
It is important to remember that during the interior decoration such a mixture cannot be used in areas with a warm floor.
Vetonit Ultra Fix
Vetonit Ultra Fix Winter
Kreisel Schnell-Fix106
But we must not forget that this mixture can not be used for laying a warm floor.
Ivsil classic
Ivsil maxi plus
When choosing a suitable option for exterior decoration of residential premises, be sure to consider the climatic conditions the tile will contain. It is also important to pay special attention to the stresses to which the coating will be exposed, because each type of adhesive has its own characteristics and characteristics.
Rules of application
If you do not have it, then use the usual cement mass. The base must first be sure to cover with a small amount of water, and only then apply a cement solution to it.
Reviews