Use of Plitonit B glue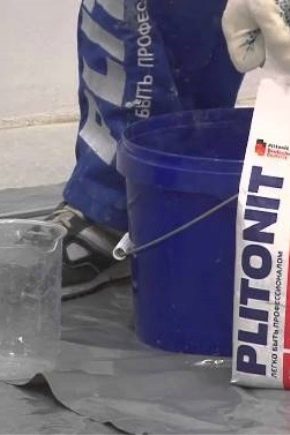 Special features
Due to the plasticity of the composition, the facing material does not slide off the vertical surfaces.
Advantages and disadvantages
Specifications
Expense calculation
Stages of work
Training
Plasterboard materials also need to be treated with a primer, it is better to use a mixture of the brand Plitonit. It is necessary to protect the surface from the appearance of fungi and mold.
Preparation of the mixture
It is necessary to apply the ready solution within 4 hours, but if the room temperature is high, the use time is significantly reduced.
Subtleties of application
Plitonit B adhesive consumption with the combined method will increase by about 1.3 kg / m2 with a layer thickness of 1 millimeter.
Recommendations
If we compare it with similar compositions from well-known trademarks, then Plitonit B is not only not inferior to them, but in many respects surpasses.