How to choose a green tile for the bathroom?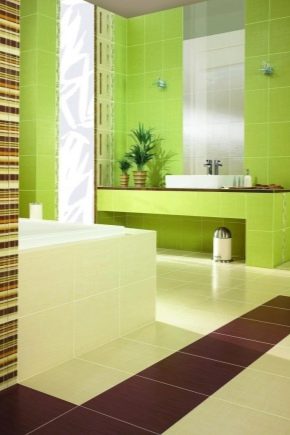 Special features
Kinds
Materials
So, ceramic products for floors and walls have different properties.Information about the destination is usually applied to the package. Wall lining denotes a brush pattern, floor - a foot pattern. Shaded foot indicates resistance to wear. The mark "AA" means that the product has a high resistance to perfumery, cosmetics, chemicals and acid.
Dimensions
Colors
Green and blue tiles are also popular. Such tiled products can decorate both the walls and the floor.
Style and design
Subtleties of choice
Successful examples and options