Blankets for newborns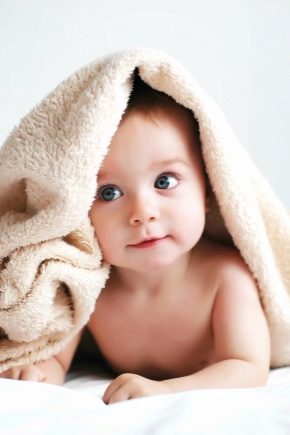 Blanket requirements
In no case should the baby be covered with his blanket: in view of the heavy weight, it can cause difficulty in breathing and cause general discomfort.
Functions
Kinds
Fur options are divided into one-sided (with a jacquard base of cotton) and bilateral (with the manufacture of two sides of the blanket). Products of this line are processed along the edge of a wide knit piping. They warm well, but due to lint they need a cotton duvet.
Baby blankets for babies are divided into lightweight, cassette and demi-season. In light-weight products, the volume of the material used is less, therefore such products heat less.
Knitted products are not the first blankets of babies. These are decorative plaids that do not have the desired warming effect and the proper degree of softness.
Which is better to choose?
How to determine the degree of heat?
Subtleties of color (open models)
Dimensions
Actually choose a larger option that will last longer. The average size of blankets for babies is 100x80, 90x120, 105x115, 135x100 cm. You can buy a spacious model 140x110 cm, which is enough for a couple of years.
Materials
Accessories
In addition to decorations, blankets are complemented by a functional and practical accessory - a duvet cover. It gives any product a neat look, protects it from natural pollution and thereby prolongs its service life. In addition to functionality, the duvet cover makes the blanket warmer, and the interior atmosphere is cozy and inviting to sleep.
How to care?