Holofiber blankets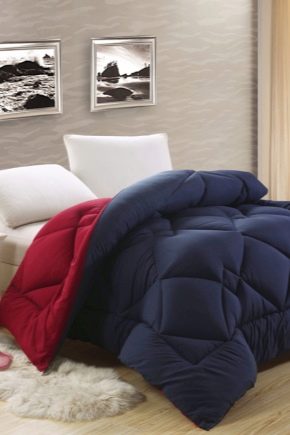 Special features
Before buying with an innovative filler, it is necessary to determine how much better it is than a sintepon by its properties and technical characteristics.
Technical indicators and types of products
The blanket cover is made from natural fabrics, such as satin or calico. In cheaper versions use synthetic materials.
Advantages and disadvantages of the filler
Tips for choosing a good product
Ways of care and washing
Product Recovery