Eucalyptus Blankets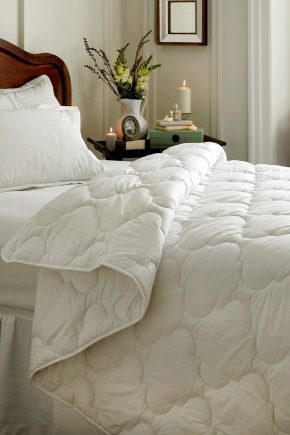 About production
The softness, tenderness and elasticity of eucalyptus fibers are often compared with natural silk. Therefore, the blankets of it are surprisingly comfortable and guarantee pleasant tactile sensations.
Advantages and disadvantages
Species
Dimensions
Criterias of choice
Although, when the composition contains from 20% to 50% of natural fibers, and the remaining components are synthetic and silicone additives, it simplifies the care of products.
Care rules