How to quickly fill the blanket in the duvet cover?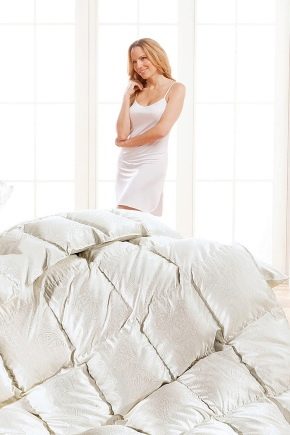 A bit of history
The cost of such models and the quality of the material differed markedly from high-end counterparts.
Duvet Cover Sizes
Some brands take this nuance into account by adding a few centimeters to the length and width of the product.
Duvet Cover Types
Such species are becoming a thing of the past, giving way to more mobile counterparts.
Ways to refuel
The method is suitable for seams on the bottom and side of the duvet cover, (with a side seam there will be difficulties if the blanket is large and heavy).
This life hack is also suitable for a case with a hole in the middle, but it will be more difficult to fill it up. Here you need to wind two "sausages" to the center and unfold one after the other
You can turn both sides, alternately putting them on the blanket. In this case, the duvet cover must lie with the hole down.
Tips
Thanks to uncomplicated life hacking, you can pack a duvet quickly and easily without spending a lot of time and nerves.