The dimensions of the blanket "euro"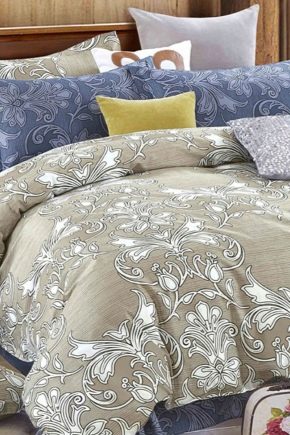 Benefits
Kinds
But a big mistake will be considered that the thicker the product, the warmer it is. For example, a thin blanket of wool heats as well as a thick one of swan's down.
If you choose a down product, it should be quilted with rhombus, in such a form the down will not slip, and it will serve you longer.
People suffering from various allergies are not recommended to buy euro blankets with natural fillers, such as down, wool and others.
Dimensions of European standards
Materials
Fillers
Downy
Woolen
The negative side is that they can cause allergies. Such a blanket requires frequent washing.
Cotton
He has practically no cons. Unless you have purchased an euro blanket with cotton cotton.Then the cotton wool in it can roll into clumps.
Bamboo
Silk
It can not be stored in a room with a low temperature, it can lose its softness. You can not wash it in a washing machine at high temperature.
Synthetic
Covers
How to choose?
Also on the packaging of euro blankets there are special marker points, the maximum of five of them. They indicate the degree of heat of the product. Marker points are suitable only for euro products with one type of filler.
How to use and store
It should not be dried in direct sunlight, but should be spread on a flat surface in the shade. Store in a dry place with a moth bag.