Gauss LED Lights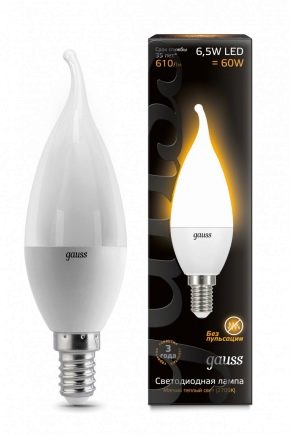 Attention deserves the brand Gauss - a high-tech manufacturer of energy-efficient equipment. Let us see what is remarkable Gauss LED lamps.
Advantages and disadvantages
The relative disadvantage of LED products of this manufacturer is the high cost, which largely justifies cost-effectiveness, durability and practicality of lighting solutions.
Characteristic
Appearance
Base Type
Power supply
Lamps of this manufacturer work smoothly when the mains voltage drops within 150-265 Volts.
Operating temperature range
Color temperature and glow angle
Service life and warranty
The lineup
Residential Lighting
Administrative facilities coverage
The advantage of the lighting tandem lamps and "points" - a thoughtful minimalist design, compact size and absolute safety, because they eliminate the strong heat, even after prolonged use.
Lighting retail space
Lighting for street lighting
LED lamps are also used for simple illumination of buildings, allowing you to select the outline of a structure using neutral light or to give depth and volume to architectural features, highlighting them with a certain color.
Illumination of educational institutions
Housing facilities lighting
Lighting of production facilities and warehouses
So, the lighting brand Gauss is an opportunity to choose energy-efficient lighting solutions for all areas of activity, the quality and reliability of which users trust.
Reviews
Interestingly, no matter how negative the attitude to the manufacturer's pricing policy is, practically every review recognizes the practical benefit of buying a Gauss LED lamp.