Smart Lights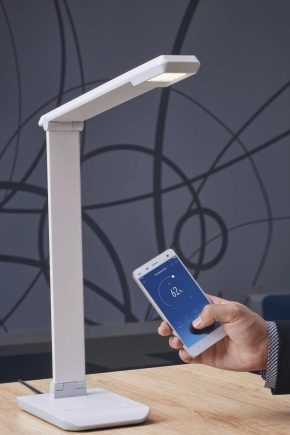 Why smart?
How to manage?
It should be noted, and the use of devices such as dimmers for dimming and various relays, which also allow you to control the operation of lamps remotely.
Models
Eye Care 2
The main thing that makes this lamp really "smart" is the ability to control it using the phone.
Such a "smart" can be controlled manually - using the touch buttons, which are located on the stand.
Tradfri
LED lamps, controlled by remote control or via a phone such as Android or Apple. You can remotely adjust their brightness and color temperature, which varies between 2200-4000 K.
Philips Hue Connected Bulb
A hub is a network consolidation device. This type is able to regulate up to 50 lamps. It has an Ethernet port and a power connector.
Such a "smart" lamp is a good choice for your home. It differs in ease of installation and adjustment, has a wide color palette. The only drawback is that not everyone can afford it.