Gypsum stone for interior decoration: features of use and advantages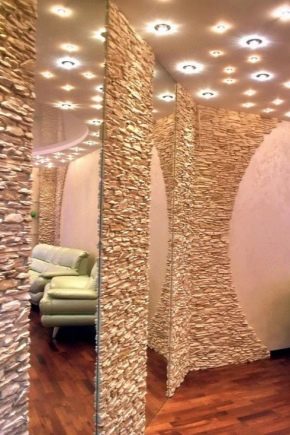 Specifications
Advantages and disadvantages
Subtleties of installation
From how well prepared the walls, depends on the process of laying tiles and the time of its further operation. Therefore, special attention should be paid to the preparation of the square.
In the process of finishing work, it is often necessary to cut the tile in half or cut it, giving it the desired shape. This is easy to do with a hacksaw, and the necessary holes can be drilled with a drill. To tile well docked on the outer corners, grinder make an incision. Then the edge is ground with sandpaper.
If the color of the grout after complete drying was not the way I would like to see it, you can paint the seams with a thin brush using acrylic paint. The surface can be coated with acrylic varnish, it will give shine to the walls and will serve as protection from harmful influences.
Finishing options