Use of facing stone for wall decoration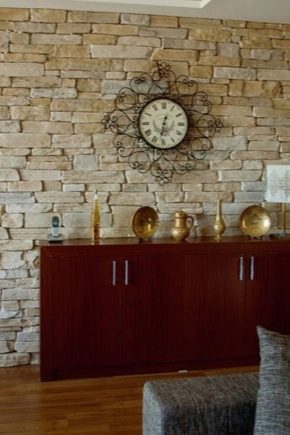 Special features
Natural stone slabs can have very different shapes and sizes: in production, the stone is cut on special machines that allow you to create flat and flat slabs for easy installation.
Some slabs for cladding grind to a glossy shine of the stone, but the options with a perfectly smooth texture are more expensive and do not always look organic, especially when finishing the facade.
Advantages and disadvantages
It looks beautiful and is completely eco-friendly, with such veneer you can feel yourself closer to nature.
Species
The artificial stone will help you easily and budgetary to realize any design idea. However, the material will not be as heat-consuming and durable as natural options.
Application
If you yourself decide to consider a design project for the exterior or interior of the house, it is worthwhile to decide on the choice of stone.
For outdoor use
In the interior
Useful tips
The best options