Soft wall panels: design options and installation methods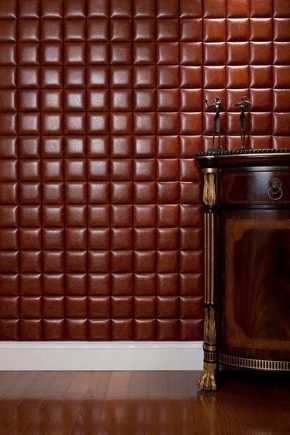 Special features
Advantages and disadvantages
We must not forget that textile surfaces require special care. Otherwise, they will quickly lose their luster and appeal.
Variety of materials
Tips for choosing
When buying soft panels, you should give preference to products with high-quality and wear-resistant top layer.
Subtleties of installation
For the panels, buttons covered with the same material as the upper side of the product are used.
A little advice: in order not to damage the casing when hammering nails, you should use synthetic padding.
In this case, it is important to ensure that the distance from all sides between the part of the wall decorated by the panel and the corners is the same.
On a flat, clean and dry wall should be applied 2-3 layers of primer. She will act as an antiseptic and improve the adhesion of materials.
Tips and tricks
Accents can be arranged already due to the difference in textures.