Swing on chains: what are and how to do?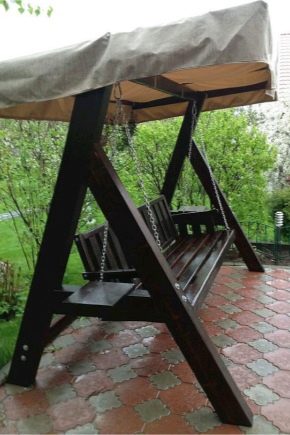 Swing Chains
Kinds
By location
For home conditions are more suitable strong rope or synthetic ropes. If the situation requires a chain option, durable, steel, but more aesthetic chains are selected.Swings at home are suitable for children, so they must be reliable, but not necessarily withstand heavy loads.
According to the age
Variety of designs
Where to put the swing
DIY designs
Already having on hand the drawings and calculations, you need to go to the prepared site and make surethere is enough space for a swing swing.
Manufacturing
As for suspensions, for their insurance, you can use a metal cable that runs synchronously with the chains, if the link breaks open, the swings will remain hanging on the cable.
Metal swing
The finished swing carefully cleaned, primed and covered with paint.
Swing from pallets