Coverage for playgrounds in the country: types and choice of flooring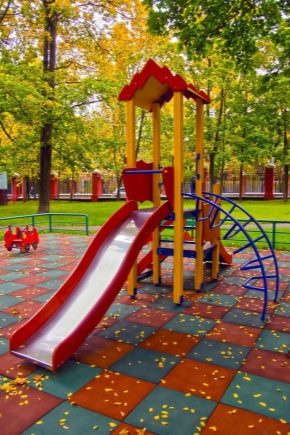 How to choose?
Species
Tartan coating
Artificial turf
Due consideration should be given to the drainage system.In its absence, there is a risk of soil rotting under the lawn. Therefore, it is necessary to make ditches through which rainwater will flow.
Rubber modular coating
Since this type of coating is presented in a wide color variety, consumers can realize the most unexpected design ideas.It should be noted that drainage in this case is not required. The outflow of water is done independently.
Modular plastic coating
Cover should not be placed on the grass. It is better to cover the surface with sand, wet it and carefully tamp it. Squares made from modules are securely fixed on such a surface.
Natural coating