How to equip the playground with the help of available tools?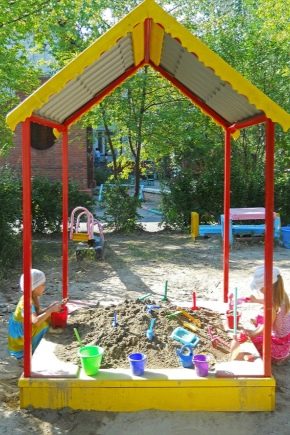 Project stage
At the project and mainly implementation stages, the younger generation can be involved in joint activities, but, of course, according to their physical abilities. Working together will help strengthen family understanding and develop children's creative abilities.
Site preparation and selection of materials
Now you can get to work.
Arrangement of a children's corner
Manufacturing of individual elements
Sandbox
Swing
Slides
An important part is the size of the slide, as it should be comfortable for your child and have a margin of 2-3 years ahead. Often the slides are built in combination with some additional elements.
Children's house or hut
Sports section
Such a corner will help your child's physical development and allow them to hold their own sporting events.
Additional elements
Placement of elements on the site
Territory decoration options
Design Ideas
You can combine everything on the site, and ideally all the main elements of entertainment should be built. If the place is not so much, then you can install only the most interesting and important for the child, for example, a swing and a sandbox, a slide and a sports corner and so on.
Successful examples