Camel wool cushions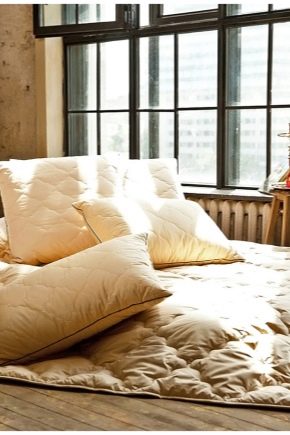 Sleeping accessories with unique properties
Camels are bred in many countries, but the most valuable wool is considered to be the one given by the Mongolian Bactrians.
Features, pros and cons of filler
In addition, camel hair helps relieve spinal pain, joint and muscle pain.
Important! There are few minuses, but you should definitely consider them before buying a pillow filled with wool of the "ship of the desert".
The better sheep wool and bamboo?
Indications and contraindications
How to choose?
Of course, it is unlikely that they can set fire to the fibers in the store, but anyone can touch and estimate the weight.
Such pillows today are considered the most comfortable and practical.
How to care?