The choice of wallpaper for the hallway and corridor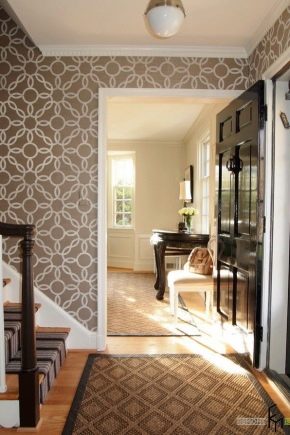 Materials
Species
What wallpaper to choose?
It is worth looking at several types of paintings, given the irregularities of the walls, the thickness of the wallpaper,the relevance of their subject matter in a particular interior composition.
Colour
Design
The main condition is relevance: the wallpaper must be in harmony with the general idea of ​​design, match at least in one shade with the existing situation, observe the necessary theme in style.
Sticking selected wallpapers
Fashion options
Beautiful photos of the hallway interior