We make the hall in the style of "Provence"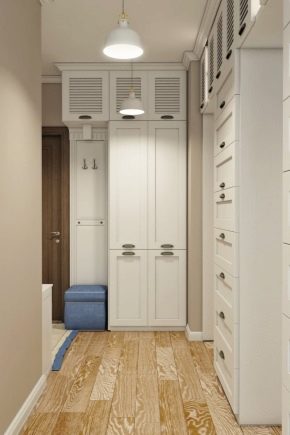 Style features
Furniture and materials
For the effect of aging, experts advise using craquelure lacquers, which create cracks, and sandpaper, leaving scuffs, as if formed over time.
Colors
An interesting nuance when working with shades - they should not flow from one to another, to be an interconnected continuation. The main task of each color is to stand out on a white background.
Registration
In the matter of decorating the hallway with accessories, the main principle is restraint and balance, it is not worth cluttering up the room, which later will only serve as a "dust collector".
Options in the interior