What should be the floor in the hen house and what is best to choose?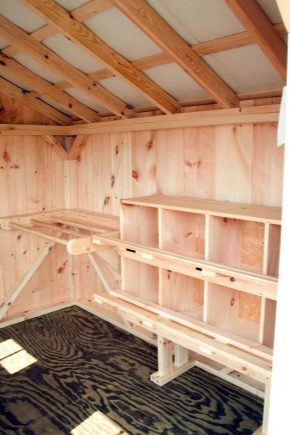 Features and types
Coverage selection
For too harsh climate areas of the North and Western Siberia, where in winter frosts often reach the mark of -40 degrees Celsius, earth or concrete floors will not do. On such floors without heating, the bird has no chance of surviving. Therefore, for the owner there are no other options for choosing the floor, except for wooden or concrete with the obligatory heating of the room.
How to do it yourself?
How to warm?
Moss peat is an excellent material for warming floors in chicken coops. In addition to warming, it is able to absorb unpleasant odors in the room and has antiseptic properties. Such a moss, spread in a chicken coop in the winter, saves the hens' feet from freezing.
Reviews and advice of professionals