Features and tips for setting up a chicken coop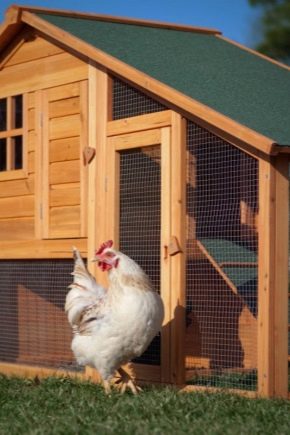 Where to begin?
Features of planning
Lighting and ventilation
Wall and floor decoration
How to install nests and perches?
The length of the pole is calculated by the number of individuals. For each chicken should be at least 25-30 cm of free space. The pole is made of a wooden bar, previously rounding it and sanding it so that there are no knots and burrs. Perches are located in increments of each other at a distance of 35 cm; they can walk by a towering gently sloping ladder. The last pole to the wall should not be closer than 25 cm.
How to equip drinking bowls and feeders?
Arrangement paddock for walking chickens
Useful tips