What are beacons for plaster and where are they used?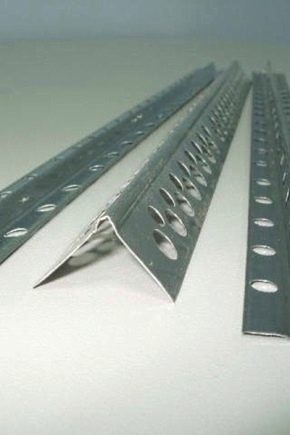 Special features
To begin with, let's answer the main question - what are plaster beacons? These elements are used when it is necessary to make the walls even or to hide the cracks on them. Based on the position of the beacons, the builder applies the plaster on the base, thereby aligning any irregularities and drops.
Few people know, but beacons are not only factory produced.
Kinds
Metallic
Iron
Steel
Plastic
Homemade
It should be noted that the use of improvised foundations usually increases the consumption of plaster. As a result, the cost of finishing work is also increasing. There is another popular option for homemade beacons - a metal profile for drywall. These landmarks are the cheapest. Suitable for cases where you need to put a thick layer of plaster.
Strings
The main advantage of the string beacon is its low cost. The wire is cheap, and the screws are at home in almost every master. In addition, these types of beacons are not subjected to deformation, such as metal or plastic.
Dimensions
Also there are lighthouses with dimensions of 10 mm x 3 m. If you use parts that have such width and height, you can lay the plaster with a layer of more than 1 cm.
How to make yourself?
You can make string beacons with your own hands. To do this, you need to install several screws and skip wire between them.
Subtleties of installation
This method is chosen by many masters, as it is simple and fast. However, it should be noted that with this the thickness of the plaster layer will be slightly more - by 0.5 cm.This will affect the total amount of work.
Reviews
According to homeowners, long beacons are not very convenient to transport. This is especially true of flexible parts that are easily damaged by inaccurate handling.
Tips
Reusable steel beacons are not recommended for home craftsmen to decorate ordinary dwellings, as more often experienced repairmen, who regularly carry out similar work, turn to these elements.Otherwise, the cost of such parts may be unjustified.