Vetonit TT: types and properties of materials, application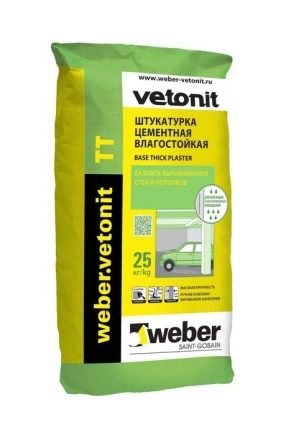 Varieties of plaster
Specifications
If the package is damaged, the mixture must be moved to another suitable bag. Already diluted and cooked mixture is suitable for use only for 2–3 hours.
Advantages and disadvantages
Recommendations for use
Sequence of work
Training
If you need to cover with a solution the surface of concrete, you can pre-primed it. This is necessary in order to avoid moisture absorption from the plaster by concrete.
Preparation of the mixture
Drawing
Remember that the prepared mixture should be used within 3 hours: after this period it will deteriorate.
Grinding