White bedroom furniture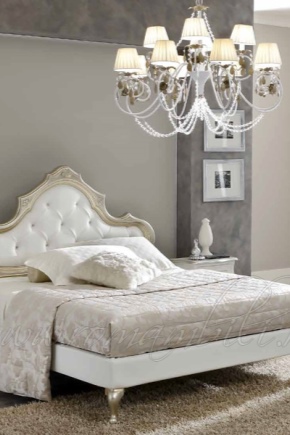 Features and benefits
Varieties of furniture
Modular bedroom
The modular bedroom includes a large number of accessories,which can be located in various places: around or above the bed, around the perimeter of the room or under the ceiling. The modular system allows you to effectively use the entire space of the room.
What is the color of the walls combined?
White furniture with black elements refers to the ageless classics. She looks gentle, elegant and dynamic. If you want to add a little gothic notes, then the emphasis is to make a black color. Beautifully looks like a white bed in a tandem with a black floor. The interior looks bold when one of the walls is painted black.
To create a calm and peaceful atmosphere, the gray bedroom is an excellent choice, as this shade is neutral.
We select the interior style
Beautiful design options