Design bedroom area of ​​15 square meters. m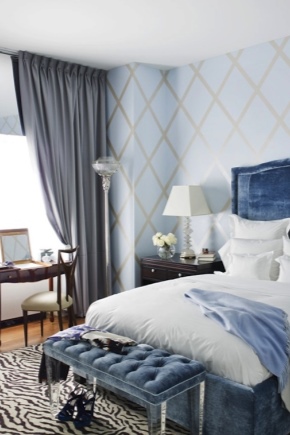 Disposition of the room: create a design project
In a square room a dressing room or closet can be made with mirrored doors. They will visually enlarge the space and make the room a little longer.
The wardrobe can be connected to a bed, a work area or a dressing table.
What style will suit?
At registration, you can build on the need to create a center of the composition, which will attract the eye and catch the eye.
Finishing materials
Colors
All shades of brown are soothing and reassuring.
How to equip?
Compact dressing table can be combined with a wardrobe or dressing room.
Furnish the bedroom should be in accordance with the chosen style.
Window decoration
It is not recommended to make a window that faces the north side with thick or dark curtains. Better to pick only tulle.
Lighting and decor
Due to the additional lighting can also balance the dark elements of the design.
The calmer the interior, the brighter the decor can be.
Ideas in the interior