Design bedroom area of ​​8 square meters. m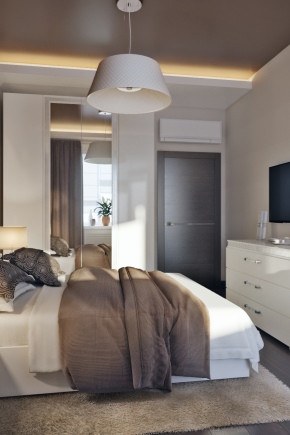 What style will suit?
Variants of room planning 4x2 meters
Finishing features
How to sheathe the floor?
Laying materials produced directly or diagonally. The latter option visually increases the area of ​​the room, makes the design of the room more dynamic.
Color solutions
Choosing and placing furniture
Beds and cabinets with rounded corners will give the interior a smooth and soft look. And the models on the legs will have to be abandoned, because they will look too pretentious, in addition, dirt and dust accumulate under them, because the cleaning will take more time.
Lighting
Accessories
Mirrors are used to increase the space. The situation is the same with glass parts: transparent shelves, tables, lamps and doors will be appropriate in the bedroom. They are combined with vases, which have dried or live flowers, books.
Ideas in the interior of a small bedroom