Design bedroom area of ​​12 square meters. m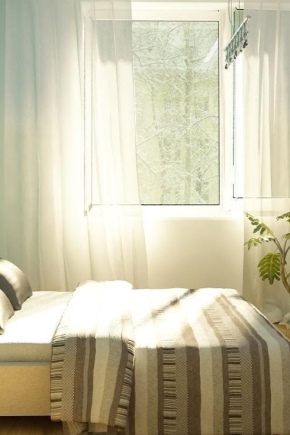 Features of planning
Variants of design projects
For narrow
Lack of a curbstone or stand significantly saves space.
3x4 meters
The predominance of dark edemas in the interior is more than offset by the presence of a large number of light details.
And as an additional decor bed complements the golden-brown fleece blanket.
How to make the walls, floor and ceiling?
Ceiling
Stretch ceiling
Painted ceiling
Multi-level ceiling
Walls
Strip
It is enough to paste over two opposite walls with striped wallpaper or one that will be the central part of the interior.
Flower prints
Wallpaper
Floor
How to equip?
In this case, the room will remain additional space, which is quite suitable for the desktop.
In the area under such a bed can be equipped with a very spacious workplace, equipping it with a large corner table.
And the rest of the balcony space can be used to store various personal items.
Color solutions
Red color
It is worth noting that for the bedroom the most successful color combination with a red tint can be white.
But as with the red color, it is worth avoiding the excessive use of the elements of these tones and limit only to the decoration of certain parts of the interior.
Styles
Lighting
Central lighting
If you want to equip the bedroom wall sconces, not connected to electrical outlets, and working from the switch, you will have to draw additional lines with your own hands.
Additional lighting
Decor, textiles and accessories
It should be careful to choose a picture and be afraid of such gifts.
As accessories for curtains, you can pick up special ties from materials or on a magnetic basis.
Real stylish ideas in the interior