Bedroom interior in warm colors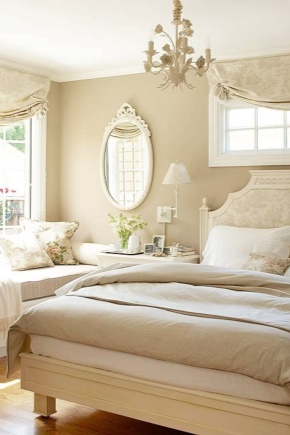 Features and matching colors
Thus, the range of colors is quite wide and is not limited to red, beige or brown. Note that to create a complete and harmonious colors to the main palette, you need to add a little cold tone. As a rule, white appears in this role. If this is not done, a sense of cloying and unnaturalness may arise.
Styles
Finishing options
Furniture and bright accents
Note that a distinctive feature of the style is the combination of all these objects in one interior.
Lighting
Ideas for a cozy interior design