Combined wallpaper in the bedroom: design ideas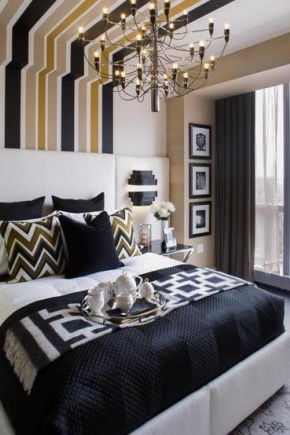 Layout Benefits
Combining warm and cool colors with the help of the wheel, you will make the layout of your wallpaper harmonious and immaculate.
Remember that the design with the combined wallpaper looks much richer and more interesting.
Rules for combining different wallpapers
Choose the two types of wallpaper should be after you decide on the style of the bedroom.
Wall sticking options
If your combined wallpaper of different textures, then at their junction, it will be appropriate to look at the so-called border - plinth of a suitable material.
Features of the design of a small room
If you plan to hang a considerable number of paintings or photographs, then choose a combination of light wallpaper without a picture.
Bedroom / living room combination
Beautiful interior design ideas