Bedroom furniture in modern style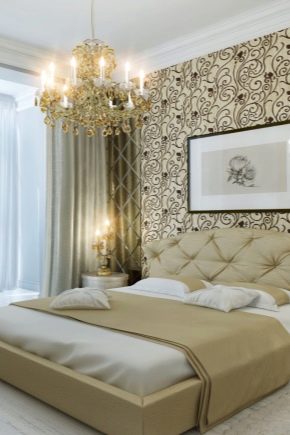 Special features
For a modern bedroom, a high-tech style with art deco elements is perfect, and minimalism will perfectly get along with Provence. Whatever direction you choose, remember - all things and objects should be in harmony with each other, be as functional as possible and meet modern requirements for the quality of materials.
Tips for choosing
It happens that the bedroom is divided into zones, and one of them becomes a work area.Then you need to think about purchasing a table and chair for work, as well as a rack or cabinet for books and papers.
Interesting ideas
The modern trend in design welcomes and encourages the use of various new products - not only technology, but also furniture. Modular furniture with all kinds of drawers and tables, turning into a bed or sofa - this is what distinguishes modern style from all the rest.
Models
This allows you to save on the acquisition of furniture, without losing anything in terms of product quality.
Color solutions
Modern style welcomes the combined shades that blend harmoniously with each other. Experiments with color depend on the direction that serves as the basis of modern style.
Style Directions
Certain elements are capable of imparting a new "sound" to the entire interior. Consider the main areas that best fit into the modern style of the bedroom.
High tech
Minimalism
This style differs from high-tech by the presence of wooden pieces of furniture and decor, but wood products must be ascetic and strict in lines.
Provence
Furniture for the bedroom in the style of Provence will be wooden, made with conspicuous simplicity. A variety of textiles and floral elements in the ornament of rugs, pillows and bedspreads will complement the rustic interior with a necessary highlight and will not allow it to be boring.
Art Deco
The bedroom in modern art deco style shines with lacquered furniture, chrome-plated decor elements, and expensive smooth fabrics. There is no place for natural flax or comfortable chintz: art deco is a style of luxury silk, satin, furs, combined with the shine of mirrors and gold or silver elements.