Window decoration in the bedroom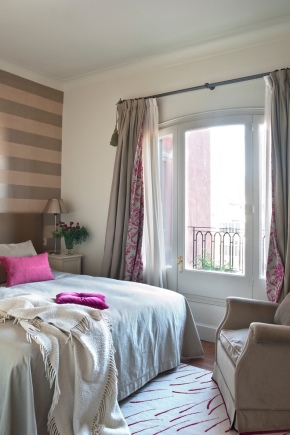 Design Principles
One of the types of window decoration is the use of transparent tulle and thick opaque curtains. Another important factor is the functionality of your window. For example, convenience when using blinds.
Color solutions and curtain design
Also, the curtains should be in harmony with the wallpaper in various combinations, depending on what visual effect should be achieved. For example, cold tones can visually increase the volume of a room.
Design options and decor
Narrow window
Panoramic window
Bay window
Bedroom with two windows
It must be said that the successful design of your window in the bedroom will not only "cheer up" the interior, but will even be able to visually expand it.
Additional interior elements
An important factor is the choice of a suitable pattern for curtains.