Bedside cabinets for bedroom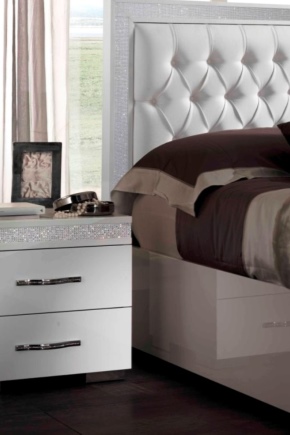 Benefits
As a rule, a bedside table for the bedroom serves as a place to store books, magazines, and medicines. You can also put a beautiful lamp on it, put a mobile phone, hand cream and many other little things that you may need at any time.
Types and sizes
Materials
Tips for choosing
For a bedroom with a large bed, as a rule, two bedside tables, installed on both sides of the bed, are purchased. One cabinet will not look in any interior.
If your choice fell on bedside tables of small sizes, you need to make sure that the surface of the product was sufficient to accommodate the items you need.
Examples in the interior