Choosing a closet in the bedroom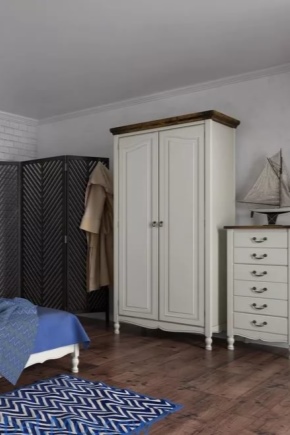 Kinds
The built-in wardrobe, though it has a lot of advantages, still has one significant drawback - it can not be moved when making a permutation in the room. Therefore, to think over its location is necessary more carefully than the location of any other type of cabinet.
Such models can be equipped with doors, and can be made in the form of a body with shelves and sides, but without closing elements, which, in turn, is not entirely practical, since it contributes to the appearance of a huge amount of dust.
Forms
The number and type of doors
Additional elements
Some models, which are part of the modular system, are equipped with a bedside table, on which a lamp, necessary objects at hand or a book for evening reading can be quite successfully placed.
Styles
Dimensions
For small rooms, 170 cm is quite suitable length - enough to fill with the most necessary.
Facade materials and decor
As a decoration, various materials are used, giving a glossy shine,as well as a mirror sheet, which will not only decorate the closet in the bedroom, but also give it a little more functionality.
Colors
Filling options inside
How to choose?
How to arrange the furniture?
Beautiful interior design ideas