Design of plasterboard walls: options for apartments and for a country house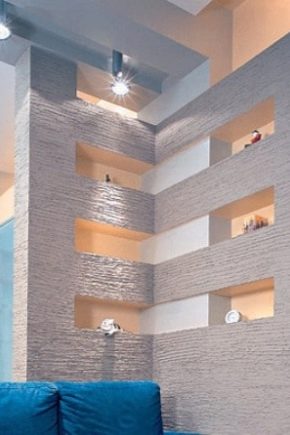 Features and advantages of the material
Application area
This is an ideal material for the construction of partitions, if there is a need to divide the room into certain zones.
Rules of registration
Remember that to work with this material you will need a sufficiently large free space.
When creating partitions in the room, they can also be given absolutely any appearance.
Non-standard application
Useful tips
In order to avoid distortions during the construction of the structure, it is very important to carefully measure out every element of the future structure.
Spectacular examples for inspiration