Brick wall thickness: what it depends on and how it should be?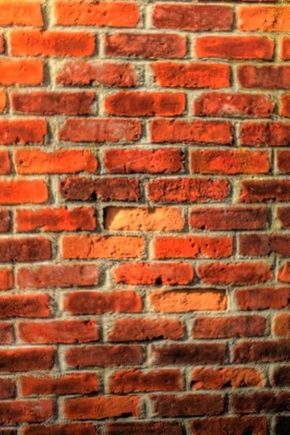 What does it provide?
In order for brick structures to reliably last a long time, before choosing their thickness, it is important to take into account the climatic conditions of the region where it is planned to build a house. For example, overlaps in Siberia should be made thicker than in the southern belts, where even in winter the minimum temperature does not fall below 0 C. Also the thickness of the walls depends on the design features. In multi-storey buildings, it is important to accurately calculate the load on the floor and put supporting structures of different thickness. An important role is played by the aesthetic appearance of the building, in order to hide the massiveness of the walls, it is recommended to use different ways of laying bricks.
Parameter relationship
It is considered the most reliable, but each of its appearance may differ in the level of strength. In addition, the blocks can be laid out according to various schemes that provide the house with not only heat preservation, but also an aesthetic appearance. Usually, the first layer of the structure is silicate masonry (it is well able to withstand the power load), the second is the insulating material, and the third is the decorative finish.
With brick view
With brickwork type
Minimum score
In order for the walls to withstand not only the weight of the main elements, but also other types of floors, partitions and roofs, their minimum thickness should be 25 cm. Such a figure is obtained by laying in one brick, it is considered acceptable for structural strength and provides normal heat preservation.
The optimal value and norms for SNiP
Masonry brick 1 provides walls with a thickness of 0.25 m, it is suitable for the construction of sheds and other auxiliary extensions. Partitions in one or one and a half layers are also often installed between apartments and in houses located in the southern regions of the country, where climatic conditions do not require additional insulation. In this case, the width of the walls does not exceed 0.38 m. The masonry of 2 (0.51 m) and two and a half bricks (0.64 m) is the strongest and most reliable, it is designed for objects placed in harsh climatic conditions. In addition, for high-rise buildings according to GOST, it is also recommended to make the thickness of all supporting structures in two layers.
For external walls
For internal supporting structures and partitions
Recommendations of specialists