What are the advantages and disadvantages of Ikea changing tables?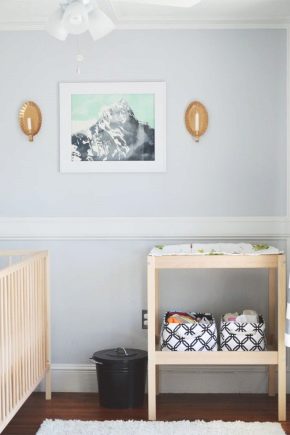 When choosing a baby changer for their child, modern consumers are trying to take into account all the advantages and disadvantages of the changing table. Very often, their choice stops at models from Ikea.
What are the?
Models
"Antelope"
"Spoling"
Henswick
The disadvantage of such furniture is its instability when pressing on the edges of the changing room. The manufacturer proposes to compensate for this drawback by fastening the structure to the wall with the help of hinges that are included in the kit.
"Leksvik" and "Sundvik"
An additional convenience is to equip the chest of drawers, changing rooms "Leksvik" and "Sundvik" with drawers that have stoppers that protect against full extension.
"Sniglar"
"Gulliver"
"Stuva"
"Vedra"
To achieve maximum comfort for the child, it is advisable to purchase a special soft case that will cover the plastic surface of the table. Also, the disadvantages include small and not very comfortable size.