Use of dry building mixes Glims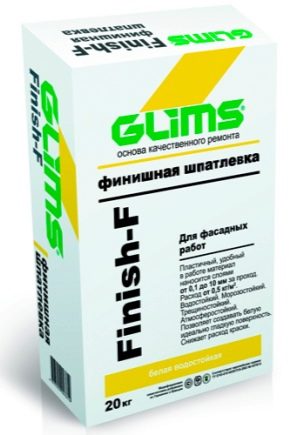 Special features
The main advantage of the materials is the absence of shrinkage, high strength, environmental friendliness, safety, good adhesion. In the line of the company there are many varieties of dry mixes, adhesives for tiles, and other products for the implementation of repair or construction works.
Kinds
Adhesives
The adhesive mixture is suitable for working with tiles of different types, mosaics, as well as artificial or natural stone, that is, for different types of facings. Available in white, which is very practical.
Surface leveling mix
Material for the final work
Facing the floors and walls
Base alignment
Primers
Specifications
Coating for different types of surfaces
To strengthen the surface it is recommended to use concrete contact. It is necessary to clarify that it creates roughness, and at the same time has increased adhesion of gypsum plaster, glue, and different types of concrete. The material does not need to be diluted and carry out preparatory work, it can be used immediately, it is enough just to stir the mixture.
Expense calculation
You can calculate using an electronic calculator, specifying the area to be processed and choosing the type of dry mix.
Recommendations
Reviews
As for analogues, you can find several worthy substitutes, but the question is whether this makes sense. Dry mixes considered by the manufacturer comply with European standards, are safe, functional and economical, which is equally important.