Features of the dry mix M300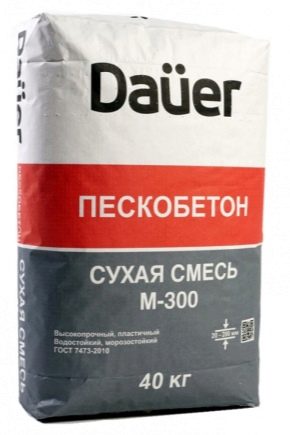 Special features
Peskobeton M300 is used for pouring the foundation, concreting stairs, walkways, floors and street platforms.
Specifications
Composition
Filling the mixture with coarse sand makes it possible to achieve a more solid composition, which is especially appreciated during the foundation work.
Frost resistance
Compressive strength
Temperature run
In such cases, the mixture is added with special cold-resistant additives that allow you to work at temperatures up to -15? С.
Adhesion
Bulk density
Sand particle size
Mixture consumption
Layering
Manufacturers
Individual bags can be delivered to those places where special equipment cannot travel.
"Reference"
"Crystal Mountain"
"Stone Flower"
Application tips
The screed itself in this case is made using a reinforcing mesh.