Vetonit: description and characteristics of products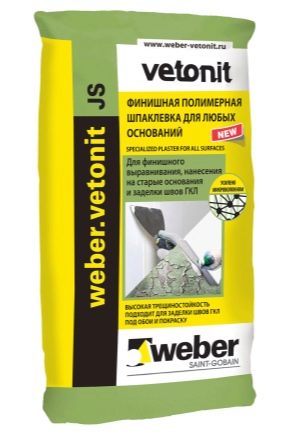 Special features
Putties, plasters and self-leveling floors produced by Vetonit are in the greatest demand.
Putty
In addition to decorative properties, Vetonit increases the insulation of the room and enhances the sound absorption of surfaces.
Plaster
Buyers can choose one of the universal blends that are suitable for most bases, or a special composition for decoration. Such decorative plaster can be applied to the surface treated with the usual composition and create a relief pattern with their help.
Self-leveling floors
Bulk floor Vetonit moisture-proof and heat-resistant, as well as a sound-proof surface.
Specifications
In one pass, it is recommended to apply a layer with a thickness of not more than 1 mm. The adhesion coefficient of the composition is 0.9-1 MPa, and the mechanical load, which it is able to withstand in finished form, is about 10 MPa. In a dry room with a humidity of less than 60%, Vetonit putty is stored for 12-18 months subject to the integrity of the factory packaging.
Species
Scope of application
It is not necessary to dilute immediately a large volume of solution, so that in the process of work the residue will not thicken and not lose its properties.
How to choose?
Vetonit products are easily recognizable by yellow or white bags with the manufacturer's logo and the name of the product on the black part of the bar on the left. The color part of this bar contains information about the brand of goods.
Tips and tricks
Each layer of putty should be allowed to dry completely before proceeding with the application of the next. The time required for drying can vary from a couple of hours to a day, depending on the brand. The finished surface is usually ground with fine-grained sandpaper and cleaned of dust.
Vetonit plaster
In order to properly cover the facade of the building with plaster, it is necessary to cover the surface with an opaque material after application in order to protect it from precipitation and ultraviolet during the day. Priming and painting plastered walls can be done after 72 hours after completion of the work.
Self-leveling floor
You can not take breaks when pouring one section of the floor. If the area of ​​the room is so large that it is impossible to process the entire surface at one time, then it should be divided into separate sections using special restraints and carry out the work sequentially.