Greenhouses "Kremlin": features and benefits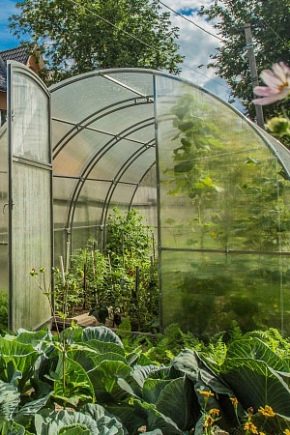 The company owns a design department and production workshops located in the city of Kimry, is the largest manufacturer of greenhouses in the Russian Federation.
Specifications
Each model of the greenhouse is completed with all the parts necessary for installation, including doors, a frame base with pins, fasteners, polycarbonate sheets, air vents and a set of accessories. Detailed assembly instructions and warranty card must be present in each box. If the accompanying documentation is missing, then most likely you have a fake.
Special features
Kinds
A distinctive feature of this series is a longer service life compared to the "Lux" models, which is determined by the quality of the metal coating. Greenhouse height is 210 cm.
It is possible to install a greenhouse in 4 hours. Currently, the model is discontinued and it can only be purchased from old stockpiles.
Instruction
Care
Reviews
Greenhouse "Kremlin" allows you to solve the problem of obtaining a good crop in areas with cold climates, as well as in places with heavy rainfall and in areas with risky agriculture.