Winter Garden: spectacular projects of construction and design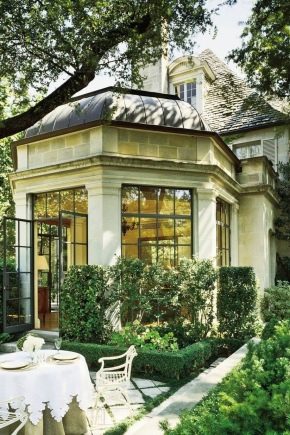 A bit of history
Special features
In addition, when designing the space, attention is also paid to aesthetics. Winter garden should be attractive and pleasing to the eye. If possible, the room should also be supplemented with comfortable furniture.
Types of designs
Regardless of which form is chosen, it must necessarily have heating, lighting and a ventilation system. When it is warm and light inside, the winter garden will really flourish.
Dimensions
Layout options
If you make the building transparent, then there will be enough light in it, and at the same time the room will not overheat.
Actual styles
Review of materials
It should be borne in mind that despite the fact that glass constructions seem very light and airy, in reality they turn out to be heavy. So, you need to make a very strong foundation.
Independent creation
Furniture selection
Dressing
Beautiful design examples