Bathroom Design: Design Ideas for Any Square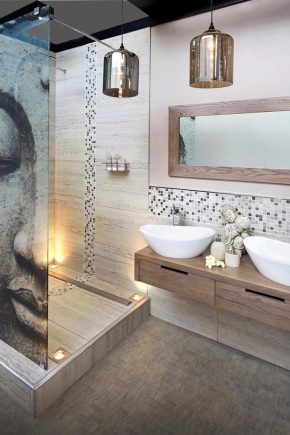 Current Trends
Neat bricks of the tiles create the illusion of relief, wooden coverings - an atmosphere of comfort and security. As decorative elements, designers welcome the combination of wood and stone, as well as the use of living plants.
What you need to plan?
How to fit into the form
Square
The color solution for a square bath is delicate pastel colors that expand the space and create a feeling of comfort and warmth. Agree, in such a room is very nice to relax after a busy day at work.
Rectangle
Adjusting to the dimensions
Close bathroom
The sink itself does not take up much space, but the cupboard located under it or the washing machine will "steal" the space. Therefore, the machine is better to transfer to the kitchen.
Medium option
When there is where to turn
Professional Tips
Spectacular examples in the interior