Bathroom in a private house: planning and arrangement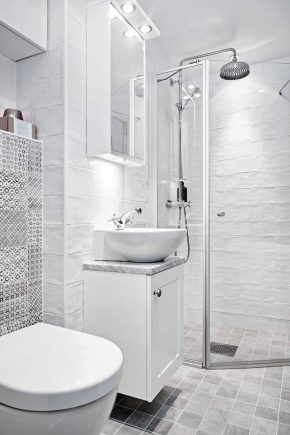 Special features
Kinds
Location options
Dimensions
All necessary communications
If the wiring is lower, the pipes are placed openly or under the floor. The method is not so aesthetic, however, allows you to monitor the condition of the pipes and their tightness.
Materials and tools
Project creation and construction
After the plan is ready, proceed to the purchase of material and construction. Raw materials are taken with stock and water-repellent impregnation.
Finish
The best choice of design of floors are tiles, panels, slats, as well as mosaic. Wall panels can have different widths. They are convenient in installation, provide lock connection. They are easy to remove if you need to get to the communication systems.
Spectacular examples in the interior