Overview of models and operating rules hoods Faber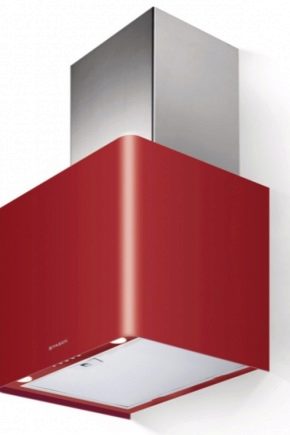 About the manufacturer
Due to the fact that the hoods of this brand look harmonious and stylish, they are used by many families of Italy. Representative offices of the company operate worldwide, 7 Faber factories produce equipment.
Criterias of choice
Performance
Control
Lighting
Noise level
Types of filters
For a deeper cleaning of the air and for the circulation mode, a carbon filter is required. It must be purchased additionally. Enough for 2-6 months, depending on the level of air pollution in the room.
Specifications
Model overview
All devices are designed to remove contaminated air from the premises.
Faber cocktail xs wh a55
Faber Cocktail WH A80
Faber Eko XS EG6 BK A55
Detailed instructions on the installation features, study the specific set of functions and technical characteristics will help the instructions for hoods Faber.
Island hoods
Hoods chandeliers
Hoods-cubes
Hoods Cylinders
Operating rules