Air ducts for exhaust: varieties and installation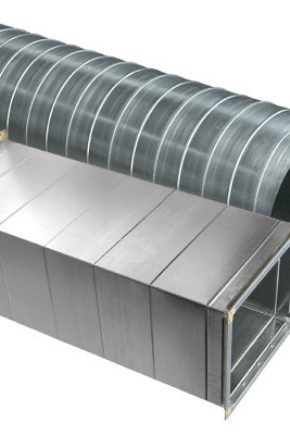 Differences between the kitchen exhaust system and ventilation
In order to get rid of such troubles, install a special ventilation system, working under compulsion. Otherwise, these parts are called hoods. These devices work a little differently. They absorb the fumes that come from the cooking surfaces, and then send them straight through a special exhaust duct with the help of an air duct.channel of the ventilation system.
Kinds
But it should be borne in mind that rectangular ducting units usually have poor performance, especially when compared with other options.
Materials
But It is worth noting that such models are no longer characterized by their former popularity. Every year, steel ducts are becoming less relevant.
How to choose?
Installation
Valve must be set vertically. Otherwise, it will be triggered by its own weight.
How to hide the technique?
Air ducts are often built into the lockers or make them pull-out.
Useful tips
Experts recommend purchasing units, complete with covers that hide any of their disadvantages. In the collection of such models look much more aesthetic.